Members of the Board of Governors
Mr Joe Ryan
Joe Ryan, an Armagh native, is the current chairperson of the Board of Governors. Joe is the former Principal of St Joseph's Primary School, Belfast. Joe has many years experience of working in primary schools in Northern Ireland.
Mr Michael Campbell -Designated Governor for Child Protection
Vice-Chair Michael Campbell joined the Board of Governors in 2002. His Grandchild is the fifth generation of the Campbell family to attend the school. He has a background in business.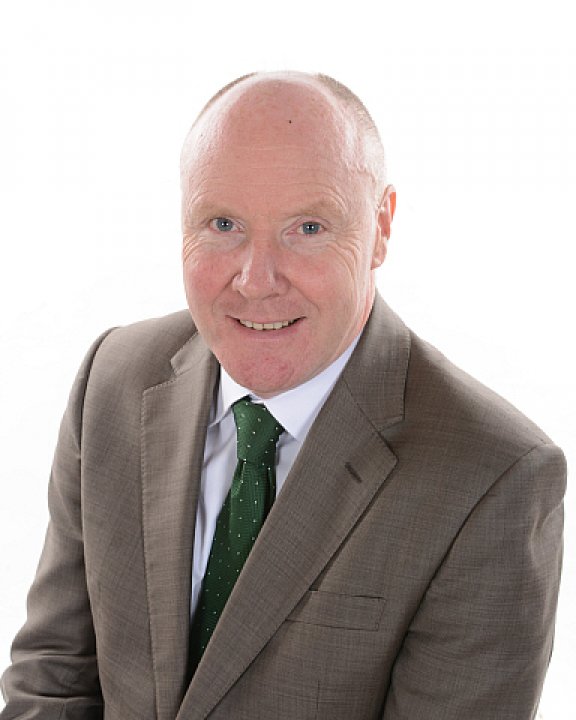 Mr Paul Duggan
Mr Duggan is the Principal and has been teaching for 34 years, he was a Principal in St John's Annaghmore for 8 years before joining the staff of St Malachy's in September 2005. Paul also holds the position of Central Council Delegate for the GAA Armagh County Board and was recently elected on to the GAA Central Management Committee.
Fr. Peter Kerr
Fr. Peter Kerr is back serving in Armagh and is one of the four Trustee representatives.
Mr Ciaran McKinney
Mr McKinney is our Primary 7 teacher and joined St Malachy's in December 2006. He is the ICT and Assessment Co-ordinator and is in his thirteenth year of teaching. Ciaran is also a member of the SLT and the teacher rep on the Board of Governors.
Mr John Vallely
John works in the financial industry and has been a valuable member of the Board of Governors for a number of years. He is a past-pupil.
Mrs Deirdre Glackin
Deirdre is one of our EA Representatives, local GP and a parent. This is her second term in office. She has served as a former Chair Person of the Board of Governors.
Mrs Deirdre Gallagher
Deirdre Gallagher joined the Board of Governors in 2010. She is a past pupil of St. Malachy's Primary School. She has a legal background.
Mrs Cathy Rafferty
Cathy is an EA representative and former local councillor. She is now in her second term of office.
Mr Shane Campbell
Shane is the elected parent governor, whose term of office began in 2019 as part of the reconstitution.
St Malachy's Primary School, Chapel Lane, Armagh, Co. Armagh, BT61 7EG, Northern Ireland | T:02837 523847

WEBSITE BY: SCHOOLWEBDESIGN.NET | Login