Primary 7
In Primary 7 pupils are expected to apply the knowledge they have gained previously through the years at St. Malachy's primary school. They are encouraged to become independent learners who can employ self help strategies and apply their skills to real life situations.
All learning is geared towards equipping the children with essential skills needed for the transition to Post-Primary and becoming positive contributors to their community and society.
From the outset of primary 7, each child has the opportunity to befriend a new primary 1 child, acting as friendly face and assisting with settling in procedures. This nurturing programme has proven to be hugely beneficial to both primary 1 and primary 7 as primary 7 children have the opportunity to strike up wonderful friendships, whilst acting as positive role models to their primary 1 buddies.
In Primary 7 the children also begin their journey of becoming full members of the Catholic Church as they aim to receive the Gifts and display the Fruits of the Holy Spirit . In partnership with their families, the school and the parish, children are encouraged to strengthen their own personal relationship with God as they prepare to receive the Holy Spirit in the third term.
News
13th Dec 2022
Primary 7 in St. Malachy's had a busy first term creating a space invader style...
Latest Photographs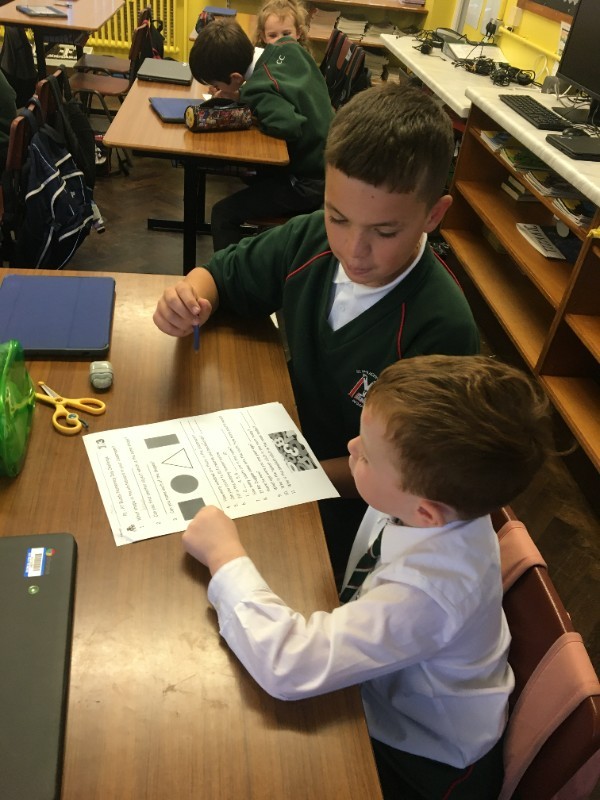 Class Photograph
&nsbp;
St Malachy's Primary School, Chapel Lane, Armagh, Co. Armagh, BT61 7EG, Northern Ireland | T:02837 523847

WEBSITE BY: SCHOOLWEBDESIGN.NET | Login